Thursday, June 23, 2011
Posted by

bloodisone
at 9:11 PM
0 comments

Posted by

bloodisone
at 7:42 PM
0 comments

Kenan Bell is one hard working man. We've currently got him doing some brilliant stuff for the
Blood Is One
"We're On Everything" mixtape series. We're perfectionists, however, so while we tinker around you'll be able to stay in company with this rising star through his new Summer Solstice mixtape.
Download it here.
Marvel Studios has released another poster for their upcoming Captain America movie. A little warning on this one - it's gorgeous.
Posted by

Michael
at 11:55 AM
0 comments

DJ Guillotine has a podcast out that mixes 29 songs by Mos Def:
01. Jill Scott - Love Rain (ft. Mos Def)
02. Da Bush Babies - Tinseltown to Boogiedown (ft. Mos Def)
03. Da Bush Babies - Tinseltown to Boogiedown (ft. Mos Def) [Ali Shaheed Remix]
04. Da Bush Babies - Tinseltown to Boogiedown (ft. Mos Def) [Beatnuts Remix]
05. Da Bush Babies - Tinseltown to Boogiedown (ft. Mos Def) [Pete Rock Remix]
06. Mos Def - Mathematics
07. Mos Def - Light (Can You See It)
08. Mos Def - Another World (ft. Talib Kweli)
09. Mos Def - Love
10. Mos Def - Auditorium (ft. Slick Rick)
11. Mos Def - Body Rock (ft. Q-Tip & Tash)
12. Mos Def - Travelin' Man
13. Mos Def - Travelin' Man [Remix]
14. Mos Def - The Love Song (ft. De La Soul)
15. De La Soul - Stakes Is High (ft. Mos Def)
16. Mos Def - The Panties
17. Mos Def - Climb (ft. Vinia Mojica)
18. Mos Def - Modern Marvel
19. Mos Def - Wahid
20. Mos Def - Beef
21. Mos Def - Hip-Hop
22. Aretha Franklin - One Step Ahead
23. Mos Def - Ms. Fat Booty
24. Mos Def - Ms. Fat Booty [Remix]
25. Mos Def - Know That (ft. Talib Kweli)
26. Mos Def - Priority
27. Mos Def - Got
28. Mos Def - S.O.S. (ft. Da Bush Babies)
29. Mos Def - Umi Says
Isn't this a great photo? It was taken by none other than Elliot Wilson, the owner and editor of Respect magazine.
Posted by

Michael
at 11:22 AM
0 comments

We posted the song "Dear Anne (Stan Part 2)" by chart-topping rapper Lil Wayne earlier this month. The song isn't bad and has a good sound, but from the lyrics, it doesn't quite make sense. There seemed to be a concept of some sort but it wasn't tied together very well.
Apparently Wayne himself isn't a fan of the song either:
Lil Wayne tells XXL he's no stan of "Anne."

A couple of weeks ago, Wayne's collaboration with Swizz Beatz titled "Dear Anne (Stan Part 2)" hit the internet and found the charismatic Miami transplant pledging devotion to his number one fan. And while Weezy says he's heard accolades from his real life fans as well as his Young Money camp, Lil Tunechi isn't sold that the song will make the cut for his August 29 release Tha Carter IV.

"That was actually a record for Tha Carter III that just leaked," Wayne told XXL last week in Miami's Hit Factory. "It leaked out and everybody's thinking that it's going on Tha Carter IV 'cause I was actually gonna put it on Tha Carter IV . But I had been listening to it and didn't like it. I don't like it 'cause the song, all the verses are old. And me being a perfectionist, I hate going with old verses."

Wayne's right hand man Mack Maine and manager Cortez Bryant have expressed different sentiments. "Mack and Tez and them, they love it," he said. "They be like 'Man, you trippin, you killed it.' I be like, 'Did you hear what I just said? I don't wanna do that anymore.' But I heard that the 'Anne' song has been getting buzzed up and everybody's buzzin' about it so it might end up one of those you might have to put on the album, you know what I mean. But I ain't trippin' on it like that; I don't like the song. I love the beat; I love the idea. I don't like my execution. I don't like what I did, I don't like how I delivered on it. The idea that I had for it, I didn't accomplish that, what I thought I was gonna do. 'Cause I was tryna make it a situation song. And I just don't like it."

President Carter. digs a lot deeper into revealing secrets of Tha Carter IV in the cover story ofXXL's forthcoming July/August 2011 issue, hitting newsstands nationwide on July 12, 2011. —Shaheem Reid
Wednesday, June 22, 2011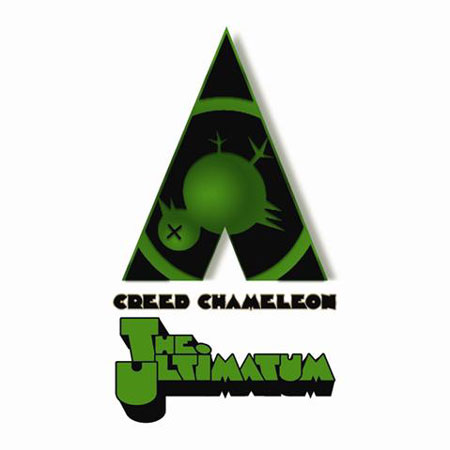 Hip-hop isn't just going international and pan-racial, it's going to America's cousin islands - Hawaii, in this case. Check out "9 To 5" by Creed Chameleon:
Thanks to 2 Dope Boyz for the look. More at their website.
Tuesday, June 21, 2011
Nona Willis Aronowitz, writing for
the online magazine
Good,
took aim at rap phenom Curtis "50 Cent" Jackson. Articles like this pop up quite a bit and 50 Cent along with 50's label mate at Shady Records, Eminem, are often the targets. Both have uttered alot of homophobic stuff along with misogynist lyrics.Aronowitz takes special issue with 50 for his writing an anti-bullying novel while continuously producing music that promotes and legitimizes violence:
Millions of kids look up to 50 Cent and will take anything to heart that's attached to his name. So if he's calling for an end to violence in the schoolyard, perhaps he shouldn't rap about shooting people. If he cares about bullying, maybe he shouldn't tweet about how gay guys should kill themselves. While he's at it, he might refrain from constantly starting shit with other rappers.

To be fair, a rapper writing a book about the violence that poor, black kids endure daily in school could give some much-needed visibility to an issue that seldom gets the spotlight. In recent years, news stories of homophobia-related violence have gotten far more attention than pervasive urban bullying, not only because they have often involved a suicide, but because anti-gay activism is a far friendlier cause to white, affluent people.
On this website,
I've defended Eminem against similar attacks.
However, Eminem is alot easier to defend than 50. Eminem has provided an epic level of diversity in his discography, showing a personality that ranges from frightening wife beater ("Kim") to serial killer ("3 AM") all the way to hyper-responsible and loving father ("When I'm Gone") and Alcoholics Anonymous spokesman and motivational speaker ("Not Afraid"). That sort of range shows Marshall to be pretty honest, maybe too honest for most people's tastes.
That's not a range that 50 has. 50 has legitimate talent and makes songs that are hard to not like. However, his range is shorter than Danny Devito. From his early 2000s mixtapes to his latest releases, all of his songs are either about shooting people or macking on hoes. 50 likes to describe himself as an "artist" but artists are not this limited by definition. His lack of depth is no small reason why, despite his wealth and influence, the rap game is leaving him behind. There's simply nothing new to his story and he isn't willing to give us anything new.
Does he think rap fans are stupid? Maybe. There were alot of comic book creators back at the beginning of the medium that hid their names and wrote comics that were orgies of sex and violence (look up EC Comics) because they thought it would be a good way to make a buck. Making his motto "Get Rich Or Die Trying," 50 has never hidden the fact that he's in it for the money and he may simply not respect the genre enough as an art form to play around with it.
50 has put on multiple masks when talking to the media: a philanthropist when he talks about his organization G-Unity, a hardcore gangsta when talking to rap magazines and blogs and a businessman and smart pragmatist when talking finance or making business moves in the soft drink world (50 Cent himself helped make Vitamin Water a national brand and spur a copycat launch of similar brands). 50's a charming guy but that sort of double dealing masks a lack of honesty. As he's said before, hate it or love it.
Monday, June 20, 2011
From Hip Hop DX:
The G-Unit general took to Twitter to tell fans that his delayed album will hit stores this year.

After bringing his label woes to light, 50 Cent has revealed that his previously delayed LP will land in stores before the end of the year. Responding to fans on Twitter, the G-Unit leader revealed that the album will drop in November to coincide with the release of his new headphones line.
Posted by

Michael
at 5:31 AM
0 comments

Sunday, June 19, 2011
Posted by

bloodisone
at 3:42 AM
0 comments

Raekwon and Nas perform "Rich And Black" in a Nordic country. That's hot!


Posted by

bloodisone
at 1:21 AM
0 comments

Posted by

bloodisone
at 1:19 AM
0 comments

Saturday, June 18, 2011
Posted by

bloodisone
at 8:38 PM
0 comments

Posted by

bloodisone
at 3:04 PM
0 comments

Friday, June 17, 2011
I'm not just posting this because he's 16 with unreal flow or that he wears an old school NASA shirt. I'm posting this because we're way to fucking late on the Jiggy Josh train and you need to hop on this caboose.
While we're on the subject I might as well mention the caboose is also wearing an old school NASA shirt.
Posted by

William
at 11:55 PM
0 comments

Posted by

bloodisone
at 7:13 PM
0 comments

Thursday, June 16, 2011
Posted by

Michael
at 10:56 PM
0 comments

Goddamn we're excited for this. That last line is telling- and tell you what, page through your stack of dusty jewel cases and pull out Midnight Marauders- toss it on the tray and tell me it ain't held up more than well. You can spot it as 90s, but not what part or what school it represented- it isn't specifically good, aTCQ is good by definition.
I can't gotta tell ya but sometimes you gotta be reminded.
Posted by

William
at 10:22 PM
0 comments

Labels: abstract, beats rhymes and life, classics, documentary, east coast, hip hop, michael rappaport, movie, Q tip, rap, tribe called quest
Before you think James Brown was the first international coked-out intense-as-fuck live & livin' sensation spitting ineffable soul on the crowds of the world, let us not forget this man. Good god, ya'll. And if you wanna, like, quote-on-quote
see some shit...
Posted by

William
at 10:19 PM
0 comments

Posted by

bloodisone
at 7:47 PM
0 comments

Here is Yelawolf talking with Tim Westwood about his personal struggles.


Posted by

bloodisone
at 7:39 PM
0 comments

Frank Ocean has released a video for his song "Novacane." It's so crazy that him and Tyler the Creator are working together. Talk about an odd couple!
Download the song here:
Posted by

bloodisone
at 12:45 PM
0 comments

Wednesday, June 15, 2011
This is surprising:
After years of grinding, Tech N9ne has finally made it all the way to the top of the charts.

The Kansas City, Missouri MC debuted on at the No. 4 spot on The Billboard Top 200 today (June 15), the highest chart position of his decade-plus career, with his latest album, All 6s and 7s. Not only was the disc his highest first week seller, it was also the top hip-hop release this week, after selling 55,700 units.

Following the Technician, the Beastie Boys, came in at No. 25 with their ninth studio album, Hot Sauce Committee Part Two selling 15,100 making for 242,700 units in total. At No. 29, comes Pittsburgh spitter Wiz Khalifa, who's single "Roll Up" went platinum, and has managed to stayed on the charts for 11 weeks straight. This week the Pittsburgh native's Atlantic Records debut Rolling Papers picked up 13,800 more in sales. Over all, the LP's stats now stand at 445,000.

Nicki Minaj's Pink Friday is also holding strong in its 29th week on the chart. The disc came in at No. 34 adding 12,400 in sales to the Harajuku Barbie's total stats, which stand at 1.419,500.

Next week look for Eminem and Royce Da 5'9″'s collaborative EP, Hell: The Sequel to debut at the top of the charts. —Nicole LoPresti
Posted by

bloodisone
at 2:32 PM
0 comments

Posted by

bloodisone
at 2:11 PM
0 comments

From Billboard:
Just one day before what would have been Tupac Shakur's 40th birthday, a man named Dexter Isaac has reportedly come forward to claim responsibility for robbing him at Manhattan's Quad Studios in 1994, an incident during which the West Coast rapper was also shot five times, setting off a feud between himself and the Notorious B.I.G.

According to a letter published by AllHipHop and reportedly sent by Isaac, he was paid $2,500 dollars by James "Jimmy Henchman" Rosemond to carry out the November 1994 robbery. "James Rosemond hired me to rob 2Pac Shakur at the Quad Studio," reads the watermarked letter. "He gave me $2,500, plus all the jewelry I took, except for one ring, which he wanted for himself. It was the biggest of the two diamond rings that we took. He said he wanted to put the stone in a new setting for his girlfriend at the time, Cynthia Ried. I still have as proof the chain that we took that night in the robbery."

The Quad Studios robbery and shooting occurred less than one year before Tupac was murdered on Sept. 7, 1996.
Posted by

bloodisone
at 1:58 PM
0 comments

Bill O'Reilly apparently got his feelings hurt when Lupe Fiasco (maybe?) turned down an opportunity to go on his show:
"Mr. Fiasco has been invited on 'The Factor' but has declined, possibly because he could not possibly defend that remark, which makes him a pinhead," he said during his "Pinheads & Patriots" segment. "Now the reason I say I wish I was named Lupe Fiasco, wouldn't it be great, 'The Fiasco Factor?' I mean, it would be tremendous."
Lupe responded on Twitter by saying this:
Whoa! I got invited to the O'reilly factor and turned it down??? Thats news to me...would NEVER turn down the opp to push billys buttons!
Remember back when rap had a sordid image in the 1990s because of the turf wars between East Coast and West Coast factions? Well, nowadays it seems like hip-hop is fairly unified and the aggression is coming from guys like O'Reilly.
Posted by

bloodisone
at 9:39 AM
0 comments